Written by: Sol
Hey girl!
So unless you've been living under a rock in case you missed it, last weekend we hit the road with our girls and traveled to Atlanta for The Curvy Fashionista's TCF Style Expo.  This is an annual style expo, hosted by Marie Denee of The Curvy Fashionista  and if you know anything about summertime in the A or the TCF Style Expo, it goes ALL the way down – and this year was no different!
The crew hit the road early on Thursday morning, excited and ready for what the weekend held. There were a few of us who were returning and a couple of newbies in the group. The beauty of the expo is once you hit the door, it didn't even matter if this was your 1st or 50th time… when you walked in, you were bound to see somebody you knew, followed on social media, or would connect with before the end of the weekend… Oh yeah – it's THAT kind of energy!
Of course I can't run down every single amazing moment of the weekend, simply because there are too many to name (and I'm not doing all of that typing!), but I can give you the top 5 reasons of why you need to be at next year's expo:
The Location
Like I said before – if you had the opportunity to travel with your girls for a summer weekend in Atlanta to go to one of the hottest style events of the South, why would NOT want to go?! Not to mention, the beautiful location of the expo. This year, the expo was moved to a larger venue, Cobb Galleria, which operated from two different sides. One the one side was registration and panels (we'll get to those later!) and on the other was a large shopping space (We'll get to that later, too!).
Not only was this venue bigger, but it was SUPER convenient to everything! There were great parking and eatery options around and it was literally in the middle of everything! As a matter of fact, the host hotel was right across the street, so if you didn't want to drive or Uber you didn't have to – you can walk right to the venue! There was also a mall up the street, restaurants GALORE, and thrift stores within 5 minutes of the venue… Oh, you didn't think we were going to go down there and not find a thrift store, did you?! #YouMustNotKnowBoutUs
 The VIP Experience 
The VIP Experience is unmatched at TCF Style Expo. Not only are you welcomed with southern hospitality, get early access to the expo, and all of the events, but you also get the infamous VIP Gift Bag.
Okay, so let's be real – everybody loves swag bags. I mean, people can say they are played out all they want, but nobody is turning down a bag of free stuff, I don't care who you are! And that's one thing the TCF crew has on lock – the swag game! I'm not even going to lie… I STILL haven't used everything from my 2016 swag bag! It's THAT serious.
This year's swag bag was different from last year, but not really.  There were, of course, different companies that were represented this year so I was introduced to quite a few different brands in my bag. Last year, we received a number of coupons but this year we had more tangible products. Even the bag itself was different this year. Last year, the bag was a nice tote, but this year's bag was bigger and, in my opinion, better. Not only was it larger in size [which was a plus while I was shopping the expo because I just dropped stuff in instead of walking around with a bunch of little bags from each vendor], but it had side pockets for my cell phone, sunnies, trinkets and any other "what nots" I had. And it's reusable – needless to say, I got big plans for this bag. 🙂
See what's in the TCF VIP Gift Bag here.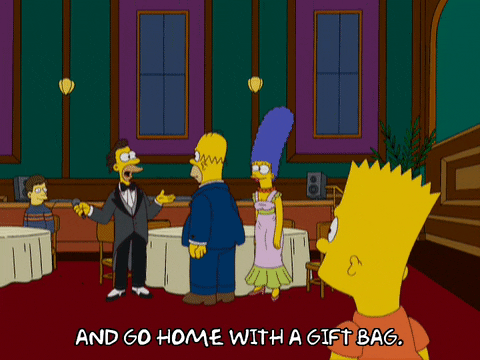 The Panels
One of my favorite highlights of the expo are the panel conversations that take place and this year was no different! This year's panels touched on everything from age and size diversity, confidence, leadership, walking in your purpose, big men's fashion, living your best life and everything else in between!
The panel that I truly enjoyed were the "Style Has No Age Or Size" panel, presented by Lane Bryant. These two panels really hit home for me because as a "mature" blogger who's a size 22/24, the conversation doesn't happen enough that we are valued. There's also not a mass representation of us, although most of the girls you see, follow, and admire in the mainstream are 30+. *sips tea*
I also enjoyed the "Style IV Life" panel, which is a movement headed by Shaina of Out Of The Corner and Maui of Phat Girl Fresh. They were sharing ways to love and accept who you are and embrace and live your best life. You know I was ALL over that! There was interaction throughout the conversation and we even got the chance to share our personal experiences with some of the struggles that come with being a strong, black woman.
In short, these panels were LIT!

"Style Has No Age or Size" Panel presented by Lane Bryant  
The Sisterhood
I'ma keep it real with y'all… Sometimes it can be a bit much to be in blogger events, simply because there are those who view their blogs and platforms as some sense of entitlement. You know them.. The one's who is only there to be seen, sign autographs, and kiss babies. Yeah.. Girl, sit down. _/ <—
But the TCF sisterhood is faaaaaaaarrrrr from that! When I tell you that I have met some of the most genuine, dopest, amazing women in the past two years, that's EXACTLY what I mean! From last year to this year, I have been introduced to beauties from all over the country, some of whom I have friended and communicate with often, but all who are genuine in their connections. If you don't want to make new friends or meet powerhouses in the Plus industry, then stay away from TCF because it's going to happen!
And now, the moment you've been waiting for: PICTURES!
Some photos courtesy of TCF Style Expo official photographer, J. Nicole!
See you next year, TCF Style Expo!
Until then, live F.A.B with no regrets,